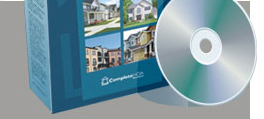 Welcome your new homeowners with the proper education that they need for association living by sending them our beautiful Welcome Packet and informative DVD. Managers be sure to check out our Manager Tools page for helpful information.

"Association Living: Understanding Your Association©"
teaches owners the benefits and responsibilities of living in a covenant protected community. Our 15 minute DVD is informative yet interesting. You will actually enjoy watching it!

We are sorry for the inconvenience as we are upgrading our website at this time. Some applications may load slow and online purchasing is temporarily disabled for American Express. We appreciate your understanding, and if you would like to place an order or have any questions please contact Jen Schingeck at jen@completehoaresource.com.
Welcome to Complete HOA Resource! Here at Complete HOA Resource we understand that effective management requires effective tools. Complete HOA Resource offers educational materials for homeowners moving into a new association as well as tools for the Board of Directors, Community Managers and Builders/Developers.
It is estimated that as many as 90% of new homeowners do not read their association documents. Without association knowledge all kinds of problems can arise for neighbors, homebuilders, community managers and others. ACT NOW and give your homeowners all the education that they need!

"Association Living: Understanding Your Association©"